Thank you for choosing NCAT!
North Central Area Transit (NCAT) is here to get you there! NCAT provides door-to-door, origin to destination public bus transportation for residents and guests of LaSalle County. Service is available Monday – Friday, 6:30 am – 6:30 pm to ANYONE for ANY PURPOSE. All NCAT vehicles are lift or ramp equipped making our fleet completely accessible.
We are also providing trips to Peoria on the 2nd and 4th Wednesdays of the month.
To schedule your ride, call 833-433-NCAT (6228) by 10:00am two days before your requested trip with the addresses of your pick up and drop off locations and the times you need to travel. Same day service may be provided based on vehicle availability.
Keeping you connected. NCAT can coordinate transportation services to get you where you need to go. We can link with neighboring providers, Amtrak, or Greyhound to complete your travel needs.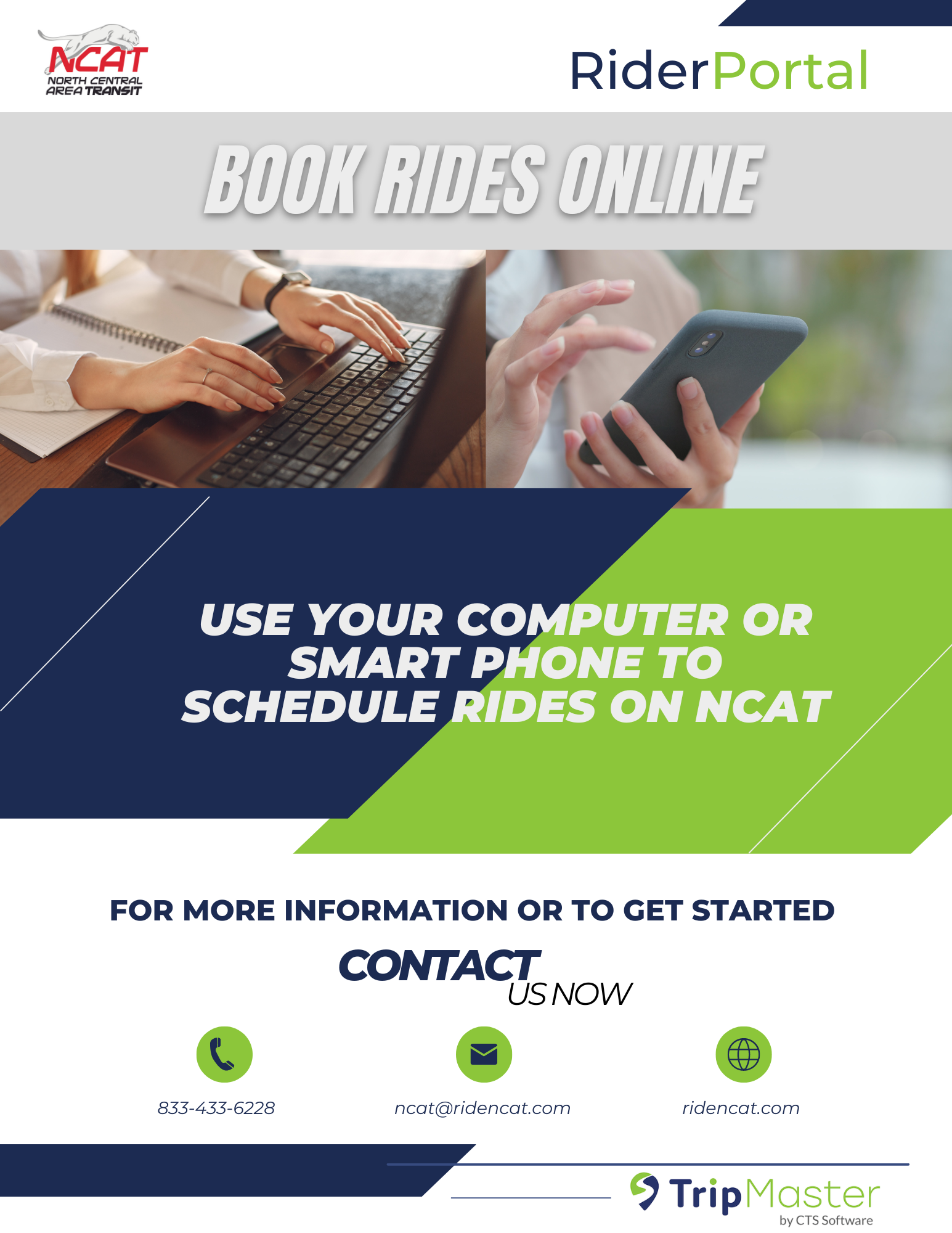 Advertise with NCAT!
Unique marketing opportunity – NCAT has ad space for rent. Our vehicles travel all over the County, driving past hundreds of people daily. Put your marketing message on the side of one our vehicles for maximum exposure! You can rent a single window or full bus wrap.
Want to know more? Call or email Kim today at [email protected] or 833-433-6228.
Travel just got easier!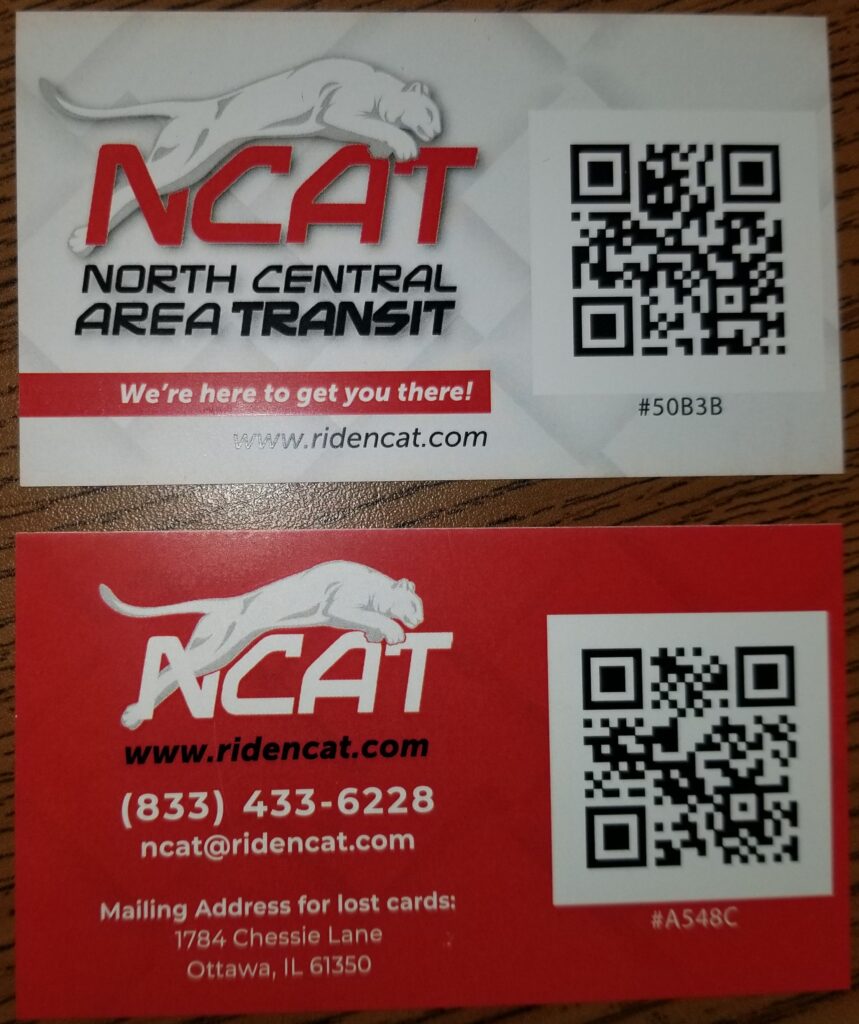 Introducing the new way to pay for your ride, NCAT TRANSIT PASS! This reusable, reloadable, contactless fare payment program is safe, quick and easy to use. Add funds, scan pass, enjoy the ride!
QR Code technology links your card to your account and will automatically deduct fare amount each time the Pass is scanned.
Easily add any amount of funds to your Transit Pass by paying cash to the driver or calling NCAT to pay with a credit or debit card.
Call 833-433-NCAT (6228) to activate your Pass today!